Board
Our Board is made up of 10 people, eight non-executive directors and two executive directors. Their remit is to establish and review policies, strategies and service standards in accordance with the legislation and requirements set by the Regulator of Social Housing. In addition, they make decisions about resourcing and budgets, and are responsible for monitoring and reviewing our performance.

To view our Board Members' declarations of interest please click on the link at the foot of the page.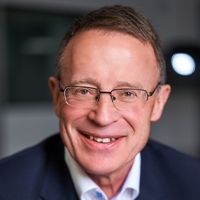 Chair: Simon Hardwick
Simon, who is Chair of the Board, joined Saxon Weald in March 2021. He is a lawyer by profession and specialised in commercial property, development and construction. He was a partner at PricewaterhouseCoopers (PwC) until his retirement from the firm at the end of 2015. Since then, he has held non-executive Chair and director roles in private and publicly owned businesses – primarily in the property and construction sectors. He lives at his family's equestrian centre on the Hertfordshire/Essex border with his wife, Sally, their daughter, her partner and grandchildren – as well as horses, dogs, cats, chicken and geese. His interests include rugby (now as a spectator), motor racing (again, sadly, now only as a spectator) and horses. He was a selector for the gold medal winning London 2012 Olympic British Dressage team and has been awarded the British Dressage Medal of Honour for services to equestrian sport.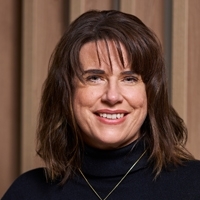 Vice Chair: Hannah Eaton
Hannah grew up in West Sussex and after moving away has returned to raise her family. She lives in Washington and has been a shared ownership tenant with Saxon Weald for 5 years. Hannah currently works as a Project and Change Manager in justice services across the south coast. She has worked in public services for 20 years within homelessness, performance management and commissioning. Hannah loves exploring the Sussex countryside, trail running, cooking and music.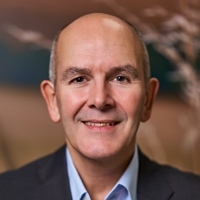 Chief Executive: Steven Dennis
Steven joined Saxon Weald as IT Manager in 2001. He became Business Improvement Director in 2008 looking to implement new ways of working to ensure that Saxon Weald delivers great customer service at the best possible price. In 2015 Steven became Property Director, responsible for our HomeFix repairs service, Asset Management and IT. In 2018, he was appointed Chief Executive and is an executive member of the board.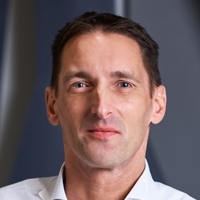 Executive Director - Resources: Michael Chinn, FCCA, CPFA (also Company Secretary)
Michael joined Saxon Weald in March 2020. Before moving into the housing sector, he trained in Practice Accountancy. Michael was previously Deputy Finance Director of a medium sized housing association in West London and then Director of Finance and Resources at a Croydon association. Michael has served as a board member of other housing associations and is currently a board member of Eldon Housing in South London.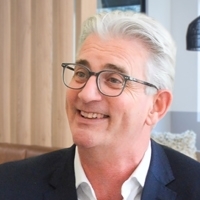 Graham Stark
Graham is the Development Director and a Major Project Director for a privately owned investment company based in central London.  He has over 25 years' of experience in property managing large scale portfolios and projects. Most recently, he has successfully led Imperial College London's new innovation district and campus in west London, a large 6,000 homes development in the Royal Docks for Lendlease and Starwood Capital and currently the South East's largest next generation enterprise park which is leading the way in the UK's transition towards net zero. Graham has a keen interest in sustainable real estate development and in creating great places that put the customer first. When not working, Graham enjoys spending time with his family, learning new things and travelling (and ideally all three at the same time).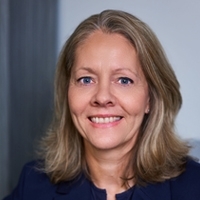 Jo Boswell
Jo is an independent consultant providing advisory and coaching services to Boards and senior leaders to help them drive improvements in customer experience. She helps organisations work out how to utilise customer data, insight, and technology; and supports them in leading the cultural change needed to transform customer experience and improve business results. Jo previously enjoyed a career with British Airways spanning 27 years where she held a number of senior leadership roles within the Commercial and Customer functions and led a successful initiative that embedded personalisation into the customer experience and service strategy. Jo is also an independent member of the Customer Services Committee of Town and Country Housing Association.
As a keen amateur violinist, Jo performs regularly with the Ealing Symphony Orchestra where she is also Chair of the Board of Trustees.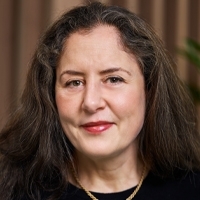 Joanne Sonin
Joanne has broad international experience as a senior finance professional, with particular emphasis on the property and financial sectors. In addition to her roles at major investment banks in London, New York, and Sydney, she has worked as a senior executive at a global property company. Joanne also has extensive experience working with company management teams and boards dealing with all areas of corporate finance, with a particular interest in the intersection of finance with corporate purpose and ESG. Joanne has a PhD in company law from the London School of Economics and Political Science that focuses on shareholder and stakeholder interests, corporate behaviour, and legal reform. She also has an MBA from the MIT Sloan School of Management, a PhD in classics from the University of Cambridge and a BA from the Hebrew University of Jerusalem. Joanne is a Canadian living in the West Country.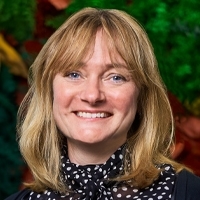 Susan Morris
Susan has an interest in business which started from working alongside her father in the family firm. She now has shared ownership/directorship of a business that specialises in psychoeducation and coaching for individuals with autism, ADHD, trauma and mental health issues. She is a versatile professional with vast experience working with adults and children from diverse backgrounds who have a wide range of needs and challenges. Susan has worked in the charity, education and research sectors in roles ranging from teaching, special educational needs to youth advisor. She thrives when working with people from challenging circumstances, inspiring them to take action and achieve. Susan has been a tenant with Saxon Weald for over a decade. She enjoys the countryside, walking, horses, dogs, gardening, reading and learning.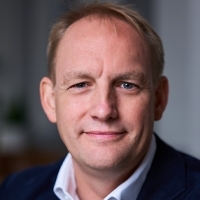 Julian Chun
Julian is currently Executive Director of Homes for a medium sized south-west London housing association. He is a Chartered Member of the Chartered Institute of Housing (CMCIH) and has spent most of his career leading service improvements across asset and housing management services for several local, regional and national housing providers. Trained as a building surveyor at South Bank University, Julian has led diverse professional teams with a clear focus on staff engagement and customer services. He has held several voluntary roles in local community groups, and non-executive roles within the housing sector. Julian currently sits on the Board at Croydon Churches Housing Association, and is a member of their Audit and Risk, and Development Committees. He enjoys travelling and each year organises one of the UK's largest junior football tournaments.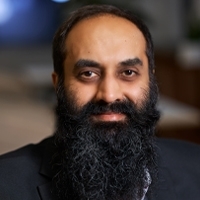 Kalwant Grewal
Kalwant is currently in a senior leadership role for one of the largest NHS Trusts in England where he contributes to shaping, designing and influencing healthcare outcomes for the local population including children, young people and adults. He operates at strategic, operational, and financial leadership levels and has considerable sector specific and relevant cross sector Board and Committee Chair experience. Prior to this, he was part of the senior leadership team for a well-known national charity for Older People.
Earlier in his career, Kalwant spent several years as an elected school governor in primary and secondary schools and local authority settings, including as Parent Governor Representative, Vice Chair of the Schools Forum, the School Standards Committee and Member of the Schools Admissions and Appeals Panels. He worked closely with Head Teachers, Ofsted Inspectors, Local Authority Leaders, and elected Councillors and helped to shape education strategy and address inequality outcomes for his local community.