Audit and Risk Committee
The Audit and Risk Committee provides assurance to the Board on the systems of internal control, risk management and the internal and external audit functions to ensure that they are effective and well managed.
It also takes the lead role in providing assurance to the Board that legal and regulatory requirements are being met in the areas of procurement, business continuity, safeguarding, data protection and IT security.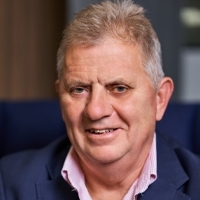 Chair: Richard Stevens
Richard is a chartered accountant and spent most of his career as a partner in a major regional firm of chartered accountants based in London and the Southeast until he left the City in 2012. He has been appointed to multiple non-executive director and committee roles since 2005 in both the commercial and social housing sectors. His experience to date in the housing sector includes development of market sale and affordable homes, care and support, temporary accommodation, eldercare, general needs and wholly-owned council housing subsidiaries. He is an experienced Audit & Risk Committee Chair and is currently Chair of a G15, community focused, subsidiary housing association. Somewhat late in life, he recently acquired his first pet dog which keeps him very active on a daily basis!
Vice Chair: Mark Slater
Mark was brought up in council housing in the north of England which has instilled in him a passion for social housing. He moved south to begin a career of over twenty years in investment banking, starting with Citibank and going on to become Treasurer of Merrill Lynch Europe, a Managing Director at Merrill Lynch International Bank and a Partner at Credit Suisse First Boston. After taking a degree course in Environmental Management at the University of Bath in 2005, Mark became an Associate Member of the Institute of Environmental Management and Assessment. He is now a Trustee of the Surrey Wildlife Trust and a weekly volunteer on conservation projects. Mark is also a JP on the Guildford Bench and, until recently, was vice chair of the audit committee of a large housing association in Hampshire. His interests include cycling and spending time with his four adult children.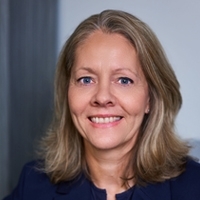 Jo Boswell
Jo is an independent consultant providing advisory and coaching services to Boards and senior leaders to help them drive improvements in customer experience. She helps organisations work out how to utilise customer data, insight, and technology; and supports them in leading the cultural change needed to transform customer experience and improve business results. Jo previously enjoyed a career with British Airways spanning 27 years where she held a number of senior leadership roles within the Commercial and Customer functions and led a successful initiative that embedded personalisation into the customer experience and service strategy. Jo is also an independent member of the Customer Services Committee of Town and Country Housing Association.
As a keen amateur violinist, Jo performs regularly with the Ealing Symphony Orchestra where she is also Chair of the Board of Trustees.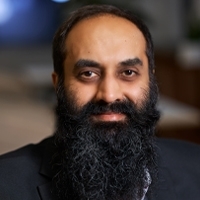 Kalwant Grewal
Kalwant is currently in a senior leadership role for one of the largest NHS Trusts in England where he contributes to shaping, designing and influencing healthcare outcomes for the local population including children, young people and adults. He operates at strategic, operational, and financial leadership levels and has considerable sector specific and relevant cross sector Board and Committee Chair experience. Prior to this, he was part of the senior leadership team for a well-known national charity for Older People.
Earlier in his career, Kalwant spent several years as an elected school governor in primary and secondary schools and local authority settings, including as Parent Governor Representative, Vice Chair of the Schools Forum, the School Standards Committee and Member of the Schools Admissions and Appeals Panels. He worked closely with Head Teachers, Ofsted Inspectors, Local Authority Leaders, and elected Councillors and helped to shape education strategy and address inequality outcomes for his local community.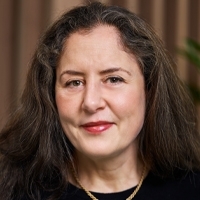 Joanne Sonin
Joanne has broad international experience as a senior finance professional, with particular emphasis on the property and financial sectors. In addition to her roles at major investment banks in London, New York, and Sydney, she has worked as a senior executive at a global property company. Joanne also has extensive experience working with company management teams and boards dealing with all areas of corporate finance, with a particular interest in the intersection of finance with corporate purpose and ESG. Joanne has a PhD in company law from the London School of Economics and Political Science that focuses on shareholder and stakeholder interests, corporate behaviour, and legal reform. She also has an MBA from the MIT Sloan School of Management, a PhD in classics from the University of Cambridge and a BA from the Hebrew University of Jerusalem. Joanne is a Canadian living in the West Country.